How I Can Help
Let me ease your workload by handling tasks you dread. Explore my offerings in General Administration, Digital Marketing, and Technology to see how I can support you. If there's a specific service you need that's not listed, don't hesitate to contact me for a personalized consultation.
Client Contract Workflows
Online Community Management
Social Media Graphic Design
Email Newsletters/Automation
Customized Solutions in Notion
eCommerce Site Management
FAQs/Technical Documentation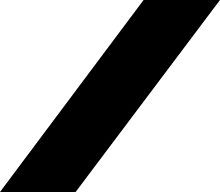 Ready to Get Started?
Head on over to my pricing page to discover the affording pricing options that are available.  My pricing options are simple and fair. Both hourly packages and a monthly flat rate option are available. I look forward to working with you!
Let's work smarter together, not harder.

Save Time
You'll no longer have to spend time doing tedious or laborious tasks.

Stay Organized
I can organize everything from your inbox, your files, to your entire life.

Drive Revenue
With this newfound time that you'll have by outsourcing your admin tasks to me, you'll have more time to focus on driving revenue for your business.
Let's Chat
I'd love to speak with you about how I can help you nurture and grow your business. Let's focus on giving you back your time and freedom through virtual assistance.